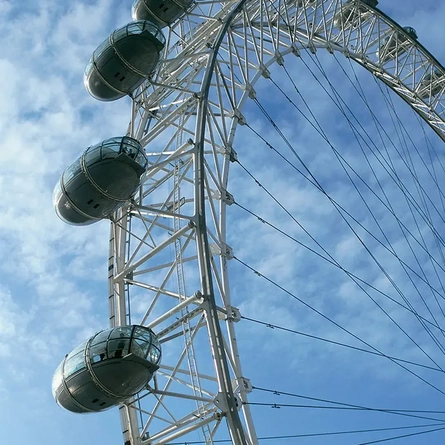 Find a pub in London
Searching for the perfect pint while sightseeing in Westminster? Fancy a traditional pub lunch in between hitting the shops on Oxford Street? With a host of fantastic locations across London to relax, quench your thirst and enjoy delicious food, the ideal Greene King pub is waiting for you.

If you're looking for a pub in the heart of London where you can cheer your team on, many of our pubs show live sports and offer the big game atmosphere that makes those tense fixtures even better.

Whether you're on a fun-filled family day out or walking your pet pooch around the beautiful royal parks, we have pubs in the heart of London that are both family-friendly and dog-friendly. And if you're feeling hungry, our food menus have something for everyone, from full English breakfasts to roast dinners, juicy burgers to tasty wings. And of course, we have plenty of veggie and vegan options too.
Find your local London Pub
More about London

We needn't tell you how steeped in history and culture London is. One of the biggest cities in Europe, there's plenty to keep both locals and visitors entertained.

A mix of residents and tourists mean London has a vibrant atmosphere all year round, making it the ideal destination for shopping sprees, cultural getaways, and, yes, a relaxing pint and traditional bite in a quaint pub.

Whether you fancy exploring landmarks like the Houses of Parliament and London Eye in the city centre, venturing north to browse the world-famous Stables market in Camden, or travelling south of the river to explore the city's many museums and historic architecture, there's always loads to see and do.

Big into sports? London boasts an impressive 7 elite football clubs in the country's premier football league, including Chelsea, Arsenal, and Tottenham Hotspur. No matter if you're travelling to London for an away day or looking for somewhere to catch every moment of the weekend's big matches, you're never too far away from a Greene King pub.

As for the nightlife, London is perhaps the best city in the UK to head out of an evening and catch the best live musicians, soak up the vibe on the most celebrated dancefloors, or, if you're after a calmer atmosphere, enjoy a refreshing drink at a Greene King Pub. It's the perfect place to kickstart your night.