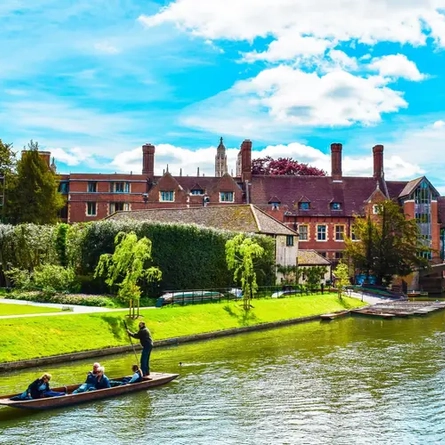 Find a pub in Cambridge
Searching for somewhere in the heart of Cambridge to enjoy a pint and soak up the culture and atmosphere of the historic city? You'll find a host of unique and inviting Greene King pubs in Cambridge, all serving a selection of the world's best lagers and ales, as well as an extensive food menu to delight all taste buds.

Find your local Cambridge pub
Many of our Cambridge pubs offer a laid-back, welcoming atmosphere that makes them ideal for post-work drinks, Sunday lunches, and mid-week meals. With a cracking menu serving classics from burgers and steaks, pies to fish and chips, plus a cheeky triple chocolate brownie with ice cream for dessert, Greene King pubs are the perfect place for spontaneous lunches with colleagues, coursemates, and friends.

Don't want your pet to feel left out? They needn't be! Many Greene King pubs in the area are as welcoming to dogs as their humans, offering plenty to keep their tails wagging. Our pooch-friendly Cambridge pubs have treats and water bowls at the ready, as well as cosy beer gardens and outdoor spaces to explore.
Best Pubs in Cambridge
Stroll around the city of Cambridge and along the river Cam and you'll discover over ten Greene King pubs, each with their distinct personality, atmosphere, and amenities. Here are just a few of our favourites: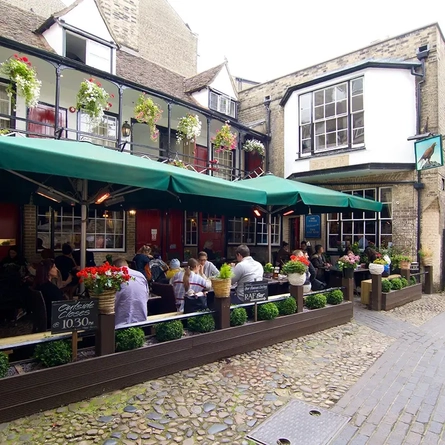 raise a glass to discovery
Fancy a refreshing ale with a side of important history? Stop off for a few at The Eagle! This impressive city centre pub is the second oldest pub in Cambridge and was the place where Francis Crick announced his and James Watson's ground-breaking discovery of the double helix in 1953. Don't forget to try the Eagle's DNA special ale while you're there!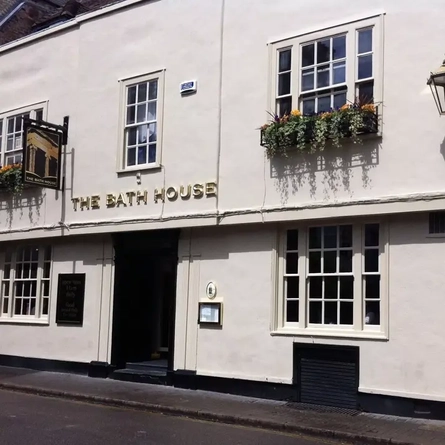 A local favourite for patrons & pooches
Walking the dog in the city and fancy some refreshments for both of you? Head to The Bath House on Benet Street. This traditional 17th-century pub is both family-friendly and dog-friendly, with a selection of fantastic cask ales and tasty pub food on offer. Plus, it's just a stone's throw away from the university and some of the best museums in the city.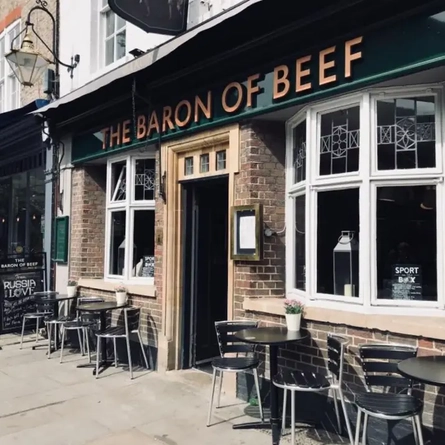 Rustic retreat from the hustle & bustle
The Baron of Beef is the place for somewhere cosy and inviting to sample craft beer and cask ales. Comfy leather sofas, wood-panelled walls and flickering candles help create a relaxed atmosphere. Its extensive food menu, serving everything from roast dinners to flat iron steaks, as well as the sheer variety of ales and lagers on offer. If sci-fi is your thing, this pub is more than worth a visit as it was a top hangout for Douglas Adams, author of The Hitchhiker's Guide to the Galaxy.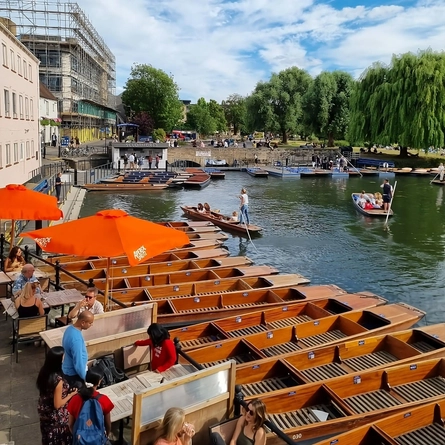 waterside dining
If you're looking for dinner with a view (washed down with a perfectly poured pint), book a table at The Anchor in Silver Street. It's a popular social spot for university students and has even inspired the likes of Ted Hughes and Sylvia Plath. This waterside spot is set on the banks of the river Cam and has a dining room that looks right out on the water. It's also a short distance from Queens College and the picturesque Mathematical Bridge – ideal for exploring and soaking up the architecture after a meal.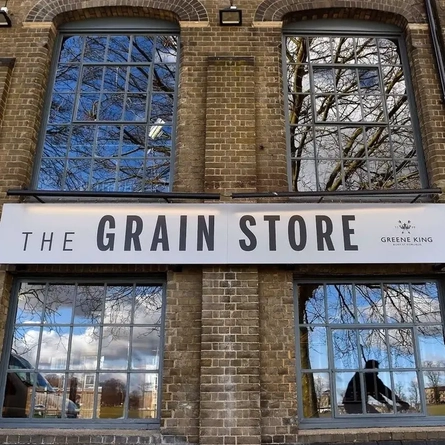 Humour, tunes, and park views
Head on over to The Grain and Hop Store. A refreshed factory building that blends modern and industrial touches, providing an excellent selection of craft beers and a contemporary menu serving light snacks and eclectic mains. Love music, art and laughter? The pub regularly plays host to live music and other events, check out what's on. The Grain and Hop Store also has a private function room and a spacious top floor that looks out on the famous Parker's Piece. You'll find plenty of screens showing Sky Sports too, so fans of the beautiful game can enjoy big matches.
Wherever you are in Cambridge, be it in the city centre or further up the river Cam towards Waterbeach, you'll find a unique Greene King pub offering, delicious drinks, hearty pub fare, and an unrivalled atmosphere.


MORE ABOUT CAMBRIDGE
There's no shortage of things to see and do while you're in Cambridge. Though the city is perhaps best known for its world-renowned university, with its illustrious 800-year history and a who's who of alumni, Cambridge is a fantastic place for students, lovers of history, foodies, and fans of ale and quaint pubs alike. It's a city steeped in history, with its name having come from a bridge that was built over the river Cam in the Roman era.

The most popular attraction in the city is the university itself. Tours are available around several of the historic colleges including Trinity College, King's, and St. John's. Cambridge University tours offer a fascinating insight into the institution's history, impressive architecture, and centuries-old traditions. Not to mention an opportunity to explore the place where many of Britain's most famous monarchs, politicians, actors, historians, scientists, and thinkers studied.

Sunny days in Cambridge offer the chance to take a serene and leisurely punt along the river and take in the city's amazing architecture. Whatever the weather, the Fitzwilliam Museum is a must-see for those that love classic art and antiques, with an impressive gallery that features works from the likes of Monet and Rembrandt.

In between excursions, the city has a thriving food and drink culture with a wide range of beautiful pubs including Greene King's very own Prince Regent and Duke of Cambridge. You'll also find several fine dining experiences throughout Cambridge, several of which have Michelin stars.

Whether you're travelling from afar, visiting for the day, or a proud local, Cambridge offers something for everyone. From charming streets to picture-postcard surroundings, delightful drinking spots, and friendly locals, it's no wonder Cambridge is one of the UK's most popular destinations.