As the country's leading pub company and brewer, we welcome our customers through our doors and brew our iconic range of well-loved crafted ales every day.
Who we are and what we do
We are the country's leading pub company and brewer, running over 2,700 pubs, restaurants and hotels in towns, villages and city-centre high streets across England, Wales and Scotland. We employ more than 39,000 talented team members and around 1,000 pub partners right across the UK.

It's our rich heritage of more than 200 years that has taught us how to brew award-wining beer and operate pubs from our base in Bury St. Edmunds ever since the company was founded, but is our purpose of pouring happiness into lives that makes us the company we are today.

We strive to be the Pride of British Hospitality, famous for outstanding experiences. This ethos is central to all that we do here at Greene King, from the products we offer and the beers that we brew, to the way we develop and support our people, how we put our customers at the heart of all we do and how we deliver against our environmental and social targets.
Our Businesses
Our business operates in four key sections - Greene King pubs, Destination Brands, Partnerships and Ventures and Brewing & Brands.
Greene King Pubs
Greene King pubs are located where people and communities come together; pubs enjoyed in cities, towns and villages throughout the country. We love seeing our customers relaxing while catching up with friends, watching sport, or even treating the family to a delicious Sunday roast.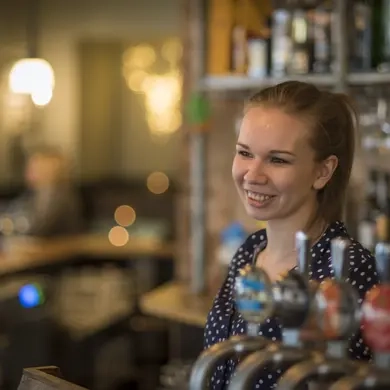 "As the UK's leading pub company and brewer, we have almost 900 Greene King Locals that we manage in England, Scotland and Wales."
Destination Brands
Our Destination Brands include a mixture of much-loved brands such as Hungry Horse, Chef & Brewer, Farmhouse Inns, Flaming Grill and Wacky Warehouse.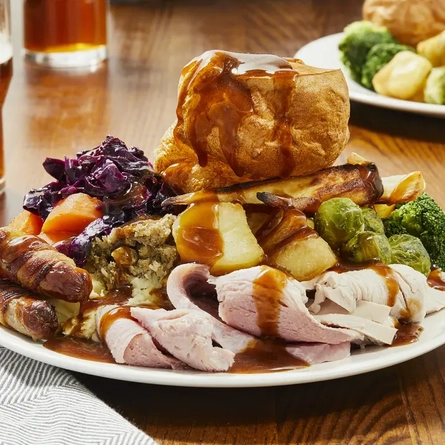 "Eat, drink and relax with your family, friends and colleagues - we really do have something for everyone ."
Partnerships and Ventures
This part of our business includes Pub Partners, which has been helping people run their own pub businesses for more than 200 years. We believe we've become one of the UK's most successful and respected tenanted and leased pub companies because of our two key principles – support and flexibility for all our licensees. Find out more about our range of short-term and long-term options and our wide range of specialist support services to help licensees run successful pubs.
This also includes our Ventures Brands, which is made up of Metropolitan Pub Company, Hickory's, Hotels Group and Crafted Pubs.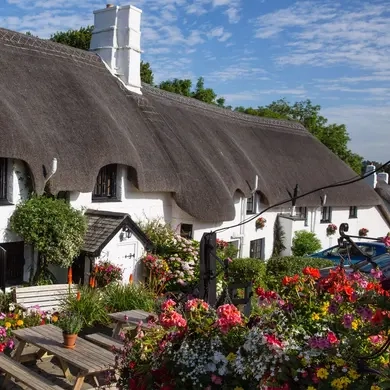 "We support around 1,000 pub partners – or licensees – in running their own successful businesses."
Brewing and Brands
We operate two breweries. Westgate Brewery is in our hometown of Bury St. Edmunds and Belhaven Brewery, in Dunbar, which was formed in 1719 and is Scotland's oldest working brewery and the home of Belhaven Best.
We are the leading cask ale brewer in the UK. Our industry-leading portfolio includes Greene King IPA, Old Speckled Hen, Abbot Ale, Ice Breaker and Belhaven Best and our premium beers, Level Head and Flint Eye, brewed for the modern-day drinker.
Discover our range of beers in our online shop.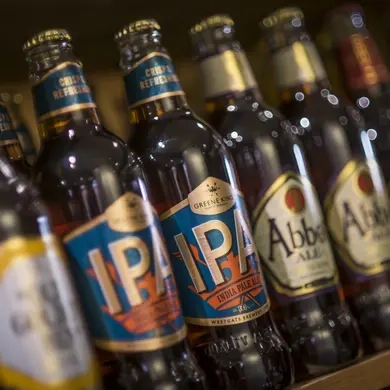 "Through constant innovation, we've taken the traditional art of brewing to new heights, creating what we believe is the finest range of cask and craft ales on the market."