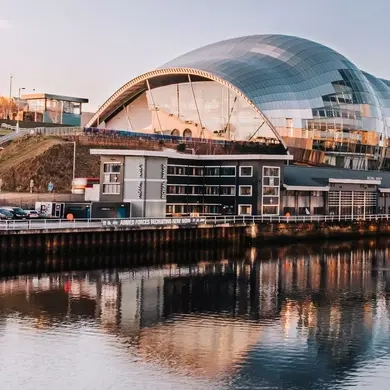 Find a pub in Newcastle
On the lookout for an ice-cold pint while shopping in Haymarket? Somewhere in the city to soak up the buzz with Magpies fans during big sports games? Or maybe even a tasty pub lunch to round off a jaunt in Jesmond?

With a host of brilliant pubs in Newcastle upon Tyne to relax and enjoy great drinks, food and an unrivalled match day atmosphere, there's a Greene King pub ready and waiting for you.

Find your local Newcastle pub
Sport is huge in Newcastle and we have some fantastic pubs with live sport on offer with big screens and an unbeatable atmosphere. So, if you're searching for a pub in the heart of the city that's showing live sports we've got a host of pubs. We have BT Sport and Sky Sports so will cover everything from the Football, Premier League and UEFA Champions league to the F1, Boxing and the Rugby.

Our pubs are fantastic spaces for sports fans to come together. Football fans can celebrate and commiserate together whilst enjoying a wide selection of cracking ales, catch every precision pass, every stunning strike, and yes, every controversial VAR decision.

Feeling peckish? There's a meal to delight everyone at your Greene King pub with sport. From the nation's favourite, fish and chips, to juicy burgers and steaks, scrumptious cooked breakfasts to hearty roast dinners, our food menus have something to satisfy all taste buds. You'll find plenty of vegetarian and vegan options too! And, of course, the best value deals and offers.
More about Newcastle
Located in the northeast of England, Newcastle is a city famed for its epic history, incredible architecture and vibrant nightlife, making it a fantastic getaway destination both for Brits and for those visiting the UK.

Packed with iconic landmarks and a wide array of shops in the city, there's no shortage of things to see and do while you're here. Take a stroll along the banks of the River Tyne and capture postcard worthy photos of the Gateshead Millennium Bridge and the Tyne Bridge, connecting the city with the town of Gateshead. If historic churches are your passion, be sure to explore the stunning St. Nicholas Cathedral, with its illustrious history dating as far back as the 1300s.

For football fans, Newcastle upon Tyne is home to two major football teams, Newcastle United and Sunderland AFC. While the proximity of the two teams means there's a good natured rivalry in the city, match days offer a buzz around the city and in its bars, and there's no better place to experience it than at a Greene King pub. Whether you're a supporter or a neutral football lover planning to catch all the league ties of the day, everyone is welcome.

Speaking of pubs, one of the best loved things about Newcastle is its bustling nightlife, and there are many pubs, bars, and nightclubs to choose from in the city and the outskirts. Greene King pubs are the perfect venue to kickstart your night out or close a perfect day in the city if you fancy a calmer atmosphere. And with a selection of some of the best beers and ales the country has to offer, you won't be disappointed!