Our mission to pour happiness into people's lives doesn't stop when the pub doors close. It means providing meaningful work, where everyone can meet their potential and thrive – which is why we're working hard to make Everyday Inclusion a reality for our people, every day.

We want to make Greene King a place which is fully inclusive for all our team members, where all our people are embraced and valued for who they are.
We're building an empowering and uplifting culture here at Greene King, where we champion and celebrate what we all have in common, as well as what makes us unique – and our Inclusion and Diversity strategy commits to creating an inclusive workplace where everyone can bring their whole selves to work.
We aim to achieve our goals through agreed strategic decisive action and commitments. We have an overall commitment to remove fear of inclusion, and inclusive conversations, through education and a continuous narrative of Everyday Inclusion underpinning our overall business objectives.
We're doing this through action, and not just words.
We're making strides, but the journey is still a journey and we can always do better.
Our everyday inclusion mission
To be the trailblazers on inclusion in hospitality. We're raising the bar high to not only drive change internally but to influence it externally. We aim to be proud to be seen to be driving change and making a difference to our team members and customer experiences.

Our intent
To build and sustain a more diverse environment where all our people are embraced and valued for who they are so that they reach their full potential and thrive.
How are we making a difference?


Inclusive Leadership
Change starts at the top. Our Inclusive Leadership culture change programme is the starting point in helping our leaders understand their role in making inclusion a reality in their teams and across Greene King.
People Power
Every day is a new opportunity to learn and grow and our Employee Led Inclusion Groups curate a calendar of key events – setting the agenda that drives change, raises awareness and encourages everyone to build their knowledge of all things inclusion.
Think Inclusion
Our inclusion-focused learning programmes are made to encourage everyone to bring their whole selves to work, as we each play our part in creating a culture of belonging.
Better Together
To make our I&D efforts as good as they can be, we've teamed up with WiHTL - Diversity in Hospitality, Travel and Leisure, Business Disability Forum, Inclusive Employers, and Switchboard LGBT +. We also partner with UK Hospitality and BBPA to encourage change across the industry and are signatories to the Valuable 500 and If Not Now, When? Pledge.
No to Racism
We have a
Calling Time on Racism
plan that rethinks the way we hire and develop our people, to tackle unconscious bias to stop racism and other forms of discrimination for good.
Reverse Mentoring
Our leaders want to learn as much as they can from our colleagues in an honest and open forum, so we can keep making Greene King a better place to work.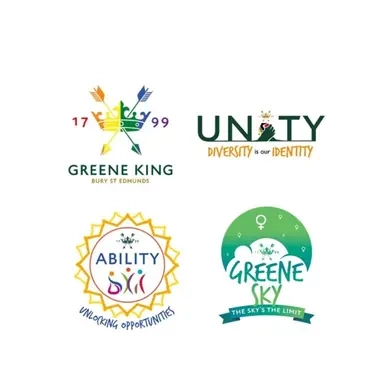 Employee Led Inclusion Groups
We have four employee volunteer-led groups focussed on true inclusion for all, each of which has a difference focus areas and is chaired by an Executive Board member. They are led by people from all kinds of jobs, from all parts of the business and from all different backgrounds; some from the community we represent, some allies. All groups are safe spaces focused on making a difference.
Our Black, Asian and minority ethnic focused community group, where 'diversity is their identity', focused on true inclusion for all
Our LGBTQ+ focused community group is there to help make Greene King a great place for LGBTQ+ team members to work
Our female community group is focused on supporting and developing great females and highlighting the impact they have across Greene King
Our disability community focused group is aimed at supporting Greene King to truly be a Disability Confident Employer and positively impact the experiences of our team members with visible and non-visible disabilities
Gender pronouns
Our team members are encouraged to share their gender pronouns (He/Him, She/Her, They/Them), where they feel comfortable to do so, on their email signatures as a way of creating an inclusive environment. We believe there are many benefits of including pronouns on our email signatures such as:

• Normalising that we shouldn't assume a person's gender identity
• Showing we respect the gender identity of all our team members
• Avoiding any uncomfortable or distressing experiences of misgendering someone

We encourage our external and industry partners to do the same to support further inclusion.

This is just one of the many steps we're taking on our journey to Everyday Inclusion at Greene King with the support of our employee led inclusion groups.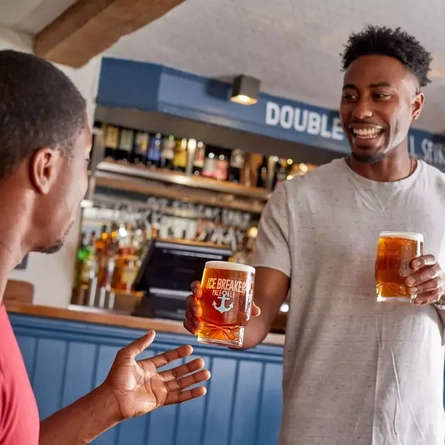 i'm not prejudice, but...
In partnership with our four Employee-Led Inclusion Groups, we've created a poignant short film, "I'm Not Prejudiced, but..", capturing thought-provoking real-life stories from team members that challenge us to think about how our words or actions can affect others.
PINT OF PERSPECTIVE
Our Pint of Perspective podcast series talks to different members of our Employee Led Inclusion Groups and explores why it's important to bring your whole self to work – whatever your role – and what the impact is when that's made possible.

Click here to listen to the podcast series.