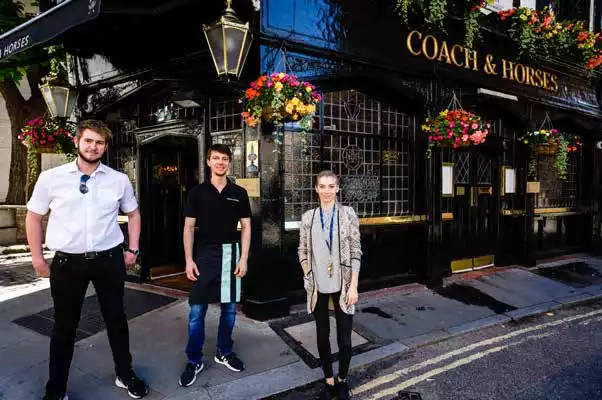 None of us could have foreseen the effect a virus would have on all our lives Greene King has a long 220-year history and the business has weathered many storms over the years. But the Covid-19 pandemic will go down as one of the most seminal. And so this book has been produced to capture the highs and lows, so we can tell our story for future generations.

Many choose to work in our sector because they get a real buzz from being around others. So, it was devastating when Covid-19 meant we were stuck at home, shielding, self-isolating or simply not working. But we have many truly inspirational stories to tell. Stories that couldn't go untold. Put simply – we've never been so proud to be part of Greene King.

It's full of selfless, creative, giving, community minded, team-spirited, endlessly resilient and frankly, inspirational people. The tales of fundraising, volunteering, giving and pulling together are breath-taking in number. People battled through constant uncertainty and a seemingly never-ending series of hurdles... closings, reopening's, tier changes, social distancing, Pub Safe, Office Safe, one-way systems, roadmaps and border closures. And the fortitude and can-do spirit shown was phenomenal.

So, this publication aims to document just a handful of stories by featuring everyday heroes who, like so many others, stepped up, got on, rose to the challenge and went the extra mile, for company, communities, charities and each other. While we can't feature all team members due to lack of space, we know that every single one embodies our values. And for that reason, we believe we'll come out on the other side of the pandemic not only surviving, but stronger, thanks to our amazing people.