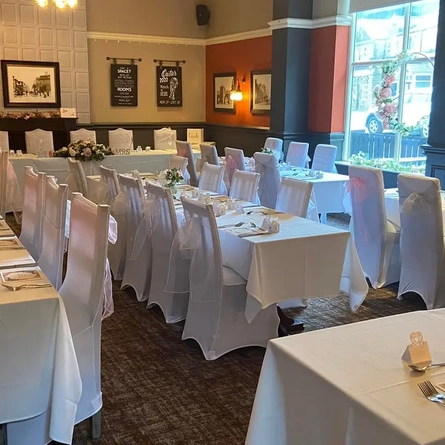 Weddings
Your wedding day is a special day that you and your guests will remember forever. We have a wide selection of venues with fantastic teams to help ensure your special day runs as smoothly.
Whether you are looking for a picturesque venue with beautiful riverside views or a rich historic building with tons of character, We have the perfect wedding venue for you.

Browse our venues below and get in touch with one of our pubs to make your dream day come true. Our teams will be happy to assist you in making it all happen.
1 / 3