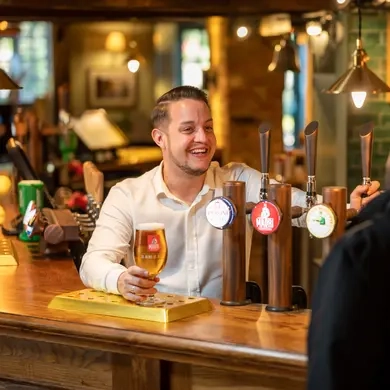 Greene King helping you to enjoy responsibly
Everyone at Greene King likes to 'Pour happiness into people's lives' and hospitality is all about enjoying good food and drink and socialising. As a brewer we want you to enjoy a glass of brilliant cask ale! As a company we are 100% behind drinking responsibly.

We believe Responsible Drinking is the way to balance health and happiness. Enjoy Responsibly is here to help everyone create happy memories.

As a pub company, we are committed to responsible retailing and follow the Portman Group Code of Practice.

Rest assured, every team member has regular training so our customers can enjoy our drinks and pubs responsibly. Cheers!