Our weekly offers at The Bell
Get ready to tantalize your taste buds with our mouthwatering weekly deals that cater to every palate and occasion at The Bell.
Whether you're craving comfort food or looking for a culinary adventure, our deals have got you covered. So kick back, unwind, and let us handle all the details while you savour the flavours.
Don't miss out on this opportunity to treat yourself – come on over and let us take care of the rest!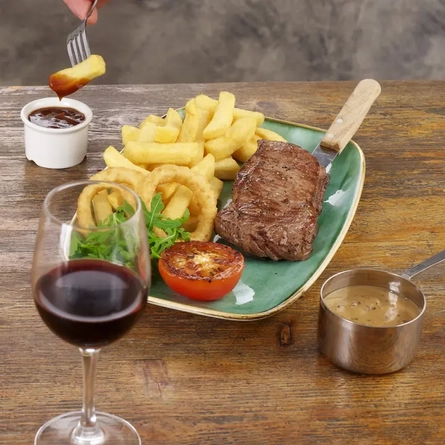 Steak Thursdays From £10.50
Fresh from the grill
Thursday is Steak day at The Bell! Treat yourself to an irresistible 28-day aged Rump Steak from just £10.50, or a Sirloin Steak from £12.50, perfectly grilled to your liking.
Enjoy it with chips, onion rings°, vine tomatoes, and rocket.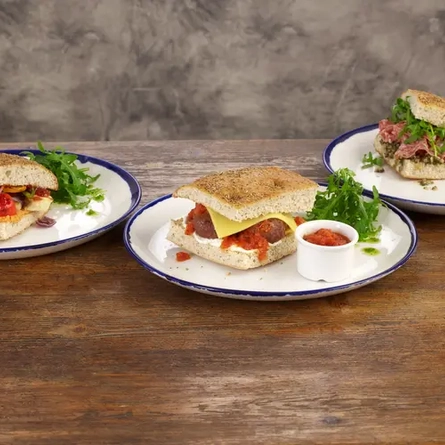 Lunch Club From £8.99
From £8.99
Looking for delicious lunch options to brighten up your day? Indulge in one of our signature focaccias, which is also available in a wrap for the ultimate lunchtime pick-me-up!
For our great lunchtime deal, add chips and a drink to any focaccia or wrap and get the most out of your money! Enjoy our Lunch Club deal with a drink from just £8.99.
Whether it's a catch-up with friends, a study or work break or just a midday treat, we can't wait for you to join us for lunch!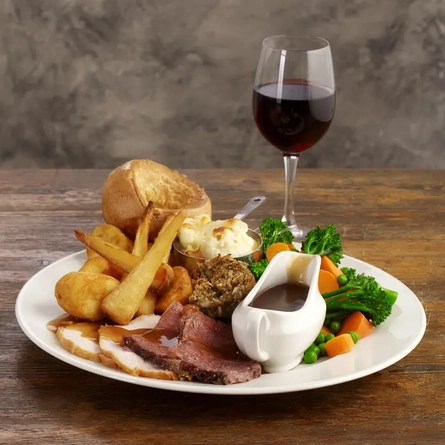 Sunday Roast From £12.79
We understand the significance of Sundays as a time for cherished family moments, which is why we offer an array of options to cater to every member, including Kids, Vegetarian, and Vegan choices.

Our delectable roast dishes are accompanied by an ensemble of delights: golden roast potatoes, seasonal vegetables bursting with flavour, honey-glazed parsnips, creamy cauliflower cheese, aromatic sage & onion stuffing, a freshly baked Yorkshire pudding straight from the oven, and all generously drizzled with savoury gravy. Elevate your roast experience by enhancing it with extra Yorkshire puddings, tantalizing pigs in blankets, crispy roasties, or more of our scrumptious cauliflower cheese!

So, take a leisurely seat, unwind, and join us for an effortlessly enjoyable Sunday.