New Year's Eve Menu
Three Course Set Menu £45 and a glass of welcome prosecco
Available from 7pm on 31st December.

Elevate your New Year's Eve with our bespoke 3-course menu, perfectly complemented by a glass of bubbly prosecco. An evening of indulgence awaits as you savour each exquisite dish and raise a toast to the adventures ahead. Let's celebrate in style raise a glass to 2024!
View Our Other Festive Menus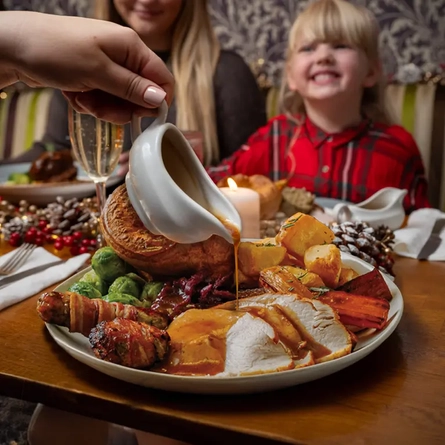 Christmas Day
The biggest celebration of the year should be a moment of joy and stress-free relaxation for the entire family. Join us for a fabulous, three-course Christmas feast offering something for everyone. Book now for a Christmas Day that everyone can share together.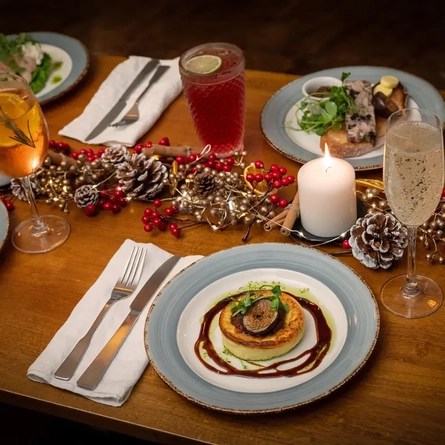 Festive Menu
Join us for a fabulous three-course feast which offers something for everyone. Book now, and gather the whole family around the table for quality time well spent.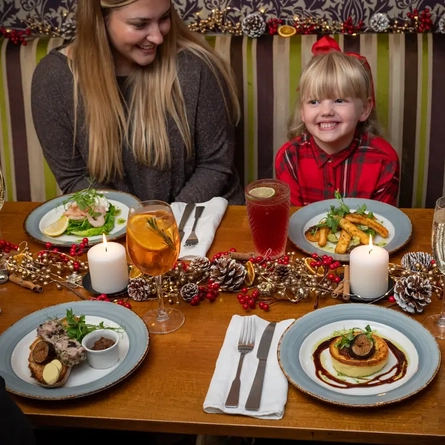 Breakfast with Santa
Join us for a jolly morning with Santa and receive an early Christmas present.